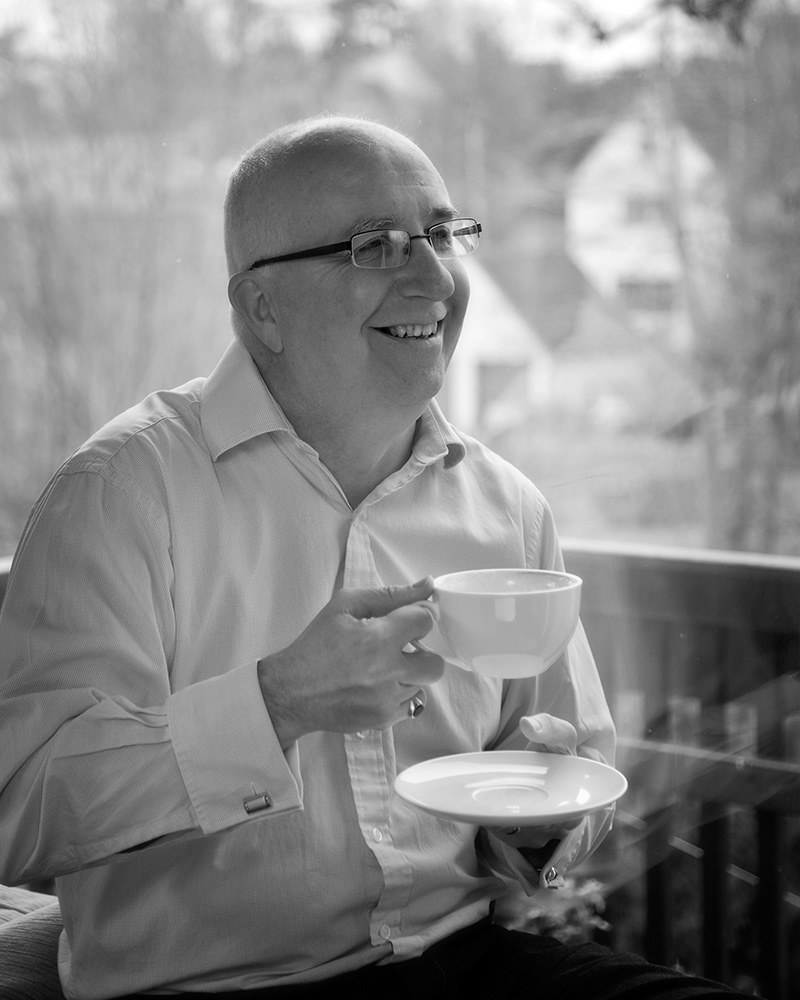 I'm an entrepreneur who helps other entrepreneurs succeed through business mentoring.
If you're a small business owner located in the South West, Midlands or London, get in touch for an initial chat.
With Jeremy's support, I have managed to triple my turnover in the last 2 years and ensured that this growth has been achieved profitably, alongside the appropriate and timely development of my core team and the implementation of a measurable marketing strategy.

Tim, Business owner, Stroud
Thanks Jeremy, on a personal note I have grown personally as well as in business enormously since starting work with you.

Jay, Business owner, London
It's been very reassuring to be able to turn to Jeremy when confronted with complex issues and get an unbiased second opinion on a range of subjects.

Steve & Natasha, Business owners, London
It's great to have someone who is entrepreneurial, has amazing values and the practical experience to back it up. Jeremy really listens and is very calm and encouraging.

Nick, Business owner, Gloucestershire
It has been brilliant to find someone with Jerry's wealth of experience.

Sally, Business owner, Worcester
Jeremy's personal experience, insight and knowledge of managing rapid growth in a range of small and medium size businesses, has given me the confidence and clarity to be able to develop and grow my fledgling idea into a business that I am proud of.

Tim, Business owner, Stroud
Does this sound like you?
You run a small business (typically, up to £3m turnover) or social enterprise. You've started up, and now you're facing the myriad of challenges to make the business scale.
Yet as a business owner it's so difficult to step back and work on the bigger picture of personal and business success. There just seems to be so much to do, and too little time.
What's more, much of the "small business advice" out there is either too generic, too narrow in its focus, not particularly relevant to your situation or lacks the benefit of having been tested in the heat of experience!
Finding someone with the right experience and attitude to mentor you and help achieve your business and life goals is hard to find.
My name is Jeremy Nottingham and I am the Mentorpreneur.
As an active entrepreneur, I've co-founded or been an early stage director of 6 companies in 6 different sectors.
As a business mentor, I have supported 20+ small businesses and social enterprises, from those difficult early stages to high growth, restructuring and successful exits. (Read more about me and the kind of people I work with).
How a business mentor can help...
Every business is unique because you, the entrepreneur, are unique. I mentor just a handful of selected businesses so you benefit from an ongoing relationship with clearly defined success factors based on:
Your motivation and personal drivers - what do you personally want the business to deliver?
Your vision for the business - what do you want it to look and feel like in 1, 2 or 5 years time?
An understanding of the current situation - your people, market, products and services, finances, commercials, infrastructure, processes, management and more
At first, we'll meet to talk through these factors and agree a plan for working together to help you meet your definition of success.
Ongoing, typically we meet for a monthly face to face session of setting priorities, tracking progress, providing advice and accountability and supporting you personally. In between meetings we stay in touch via email, phone and Skype. (Find out more about how mentoring works).